Tracking and positioning technologies
When it comes to asset tracking by GPS/GNSS, APC can provide solutions from LOCOSYS Technologies that provide critical and highly accurate positioning capabilities.
Suitable for a wide variety of industrial, civil and defence applications, our range of GPS/GNSS solutions includes high-quality modules for design engineers who prefer to develop their own products. Modules provide high reception and accuracy even in urban areas and other environments where signals can be problematic.
Our range of positioning and tracking solutions
GPS/GNSS modules
Modules feature high sensitivity, low power and ultra-small form factors. Capable of delivering superior sensitivity and performance even in urban environments and dense foliage.
GPS/GNSS antennas
Antenna modules have an impressive performance from a trustworthy algorithm. These antennas have the remarkable performance of highly sensitive chipset engines and present outstanding capabilities. Perfect for shortening signal acquisition times in an industry-proven form factor package.
GPS/GNSS mouse receivers
Mouse receivers are complete GPS/GNSS receivers that can quickly acquire a lot of satellites whilst providing fast Time-To-First-Fix, one-second navigation update and low power consumption. These receivers are a great solution to many positioning and tracking applications in industrial and commercial environments and are widely used in high-accuracy IoT, IIOT, M2M and V2X applications.
PCIe cards
Mini PCIe Cards that are available in a standard PCI Express form factor. These cards can support all kinds of industrial PC, rugged portable PC and UMPC in full/half size choices.
RTK
RTK is a centimeter-level positioning technology for improving the accuracy of a standalone GNSS receiver. RTK technology is based on two GNSS receivers (a base station and rover) and their communication link (e.g. 4G/WiFi/UHF). Base stations take measurements from satellites in view, and then take the data along with its location as the Correction Data to the Rover. Rovers also take measurements from satellites in view and process them with the Correction Data. Then the Rover is able to process and deliver centimetre-level positioning accuracy.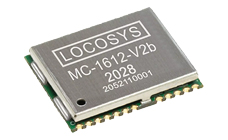 Sub-meter accuracy
High-performance dual-band GNSS positioning modules that are capable of tracking all global civil navigation systems (GPS, GLONASS, BDS, GALILEO, QZSS and IRNSS). Integrating an efficient power management architecture to perform at low power and high sensitivity, sub-meter modules support the concurrent reception of L1 and L5 band signals to achieve sub-meter position accuracy.
Timing modules
Timing modules can simultaneously acquire and track multiple satellite constellations for both GPS and GLONASS. Featuring a T-RAIM algorithm, 1PPS output is available with only one visible satellite. Its precision GNSS timing is suitable for applications such as communication base stations and electrical power grids.
For more information on our range of positioning and tracking technologies or to discuss how APC can assist with your projects, start a discussion with a member of our team today: